ANYX, a leading vape brand, recently attended the Moscow Vape Expo, one of the largest international vaping events in Europe. This year's expo attracted thousands of vaping enthusiasts, industry experts, and exhibitors from all over the world. The event provided a platform for ANYX to showcase its latest products, connect with customers and other industry players, and gain insights into the latest vaping trends.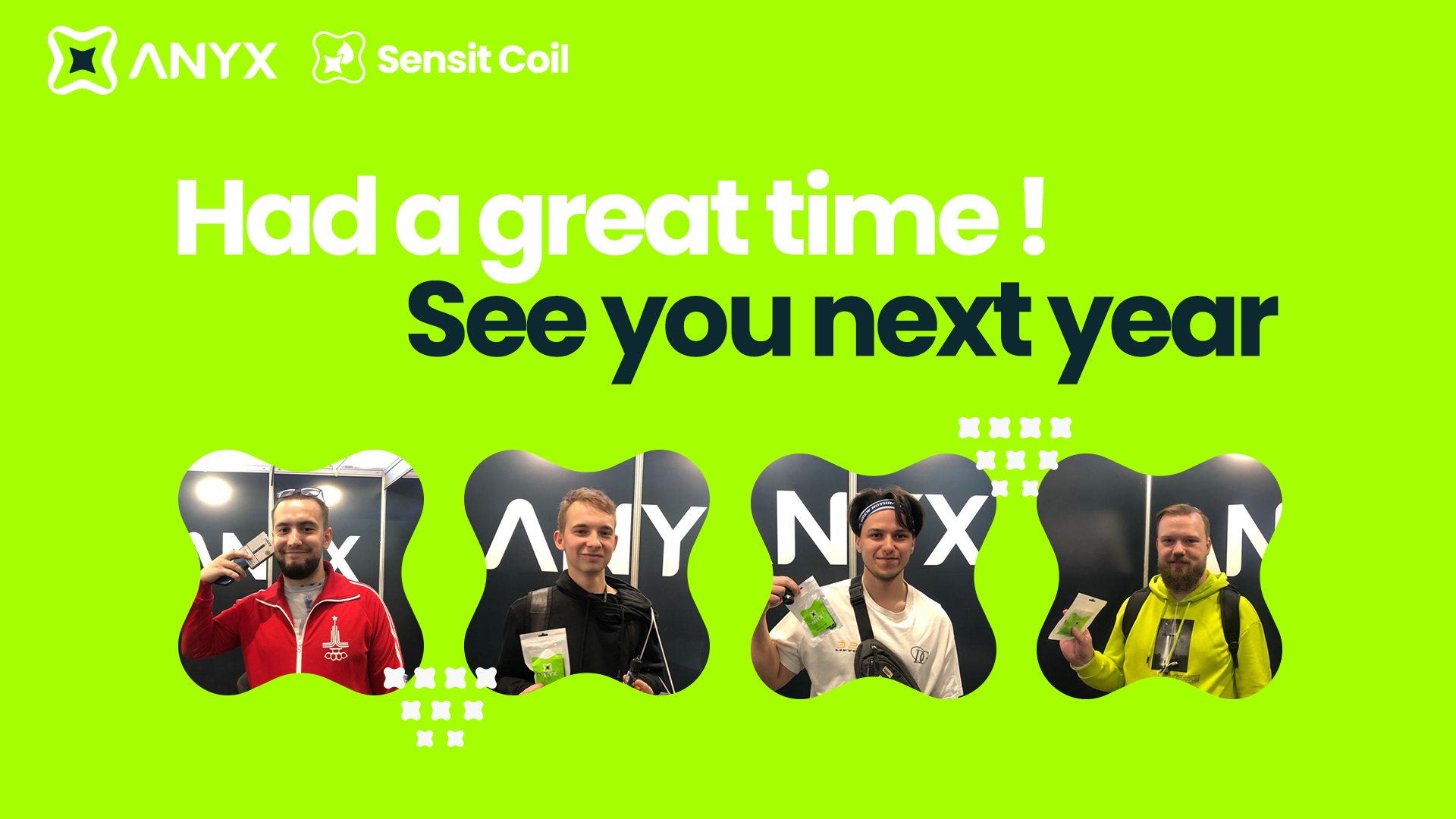 The Moscow Vape Expo is an annual event that brings together manufacturers, wholesalers, retailers, and vaping enthusiasts from around the world to showcase and explore the latest trends, products, and technologies in the vaping industry. The expo features a wide range of products, including e-liquids, vaping devices, mods, batteries, atomizers, and accessories, as well as educational and entertainment events.
ANYX's presence at the Moscow Vape Expo this year was significant. The company had a large booth where it showcased its latest products, including the ANYX Max, ANYX Pro and ANYX Go, three of its most popular vaping devices. The ANYX booth was crowded with visitors who were eager to test the company's latest products and learn more about its brand and values.
In addition to showcasing its products, ANYX also took the opportunity to connect with other industry players, including manufacturers, wholesalers, retailers, and other exhibitors. The company's representatives had numerous meetings and discussions with other players to explore potential partnerships, collaborations, and business opportunities. These interactions provided ANYX with valuable insights into the latest trends and challenges facing the industry.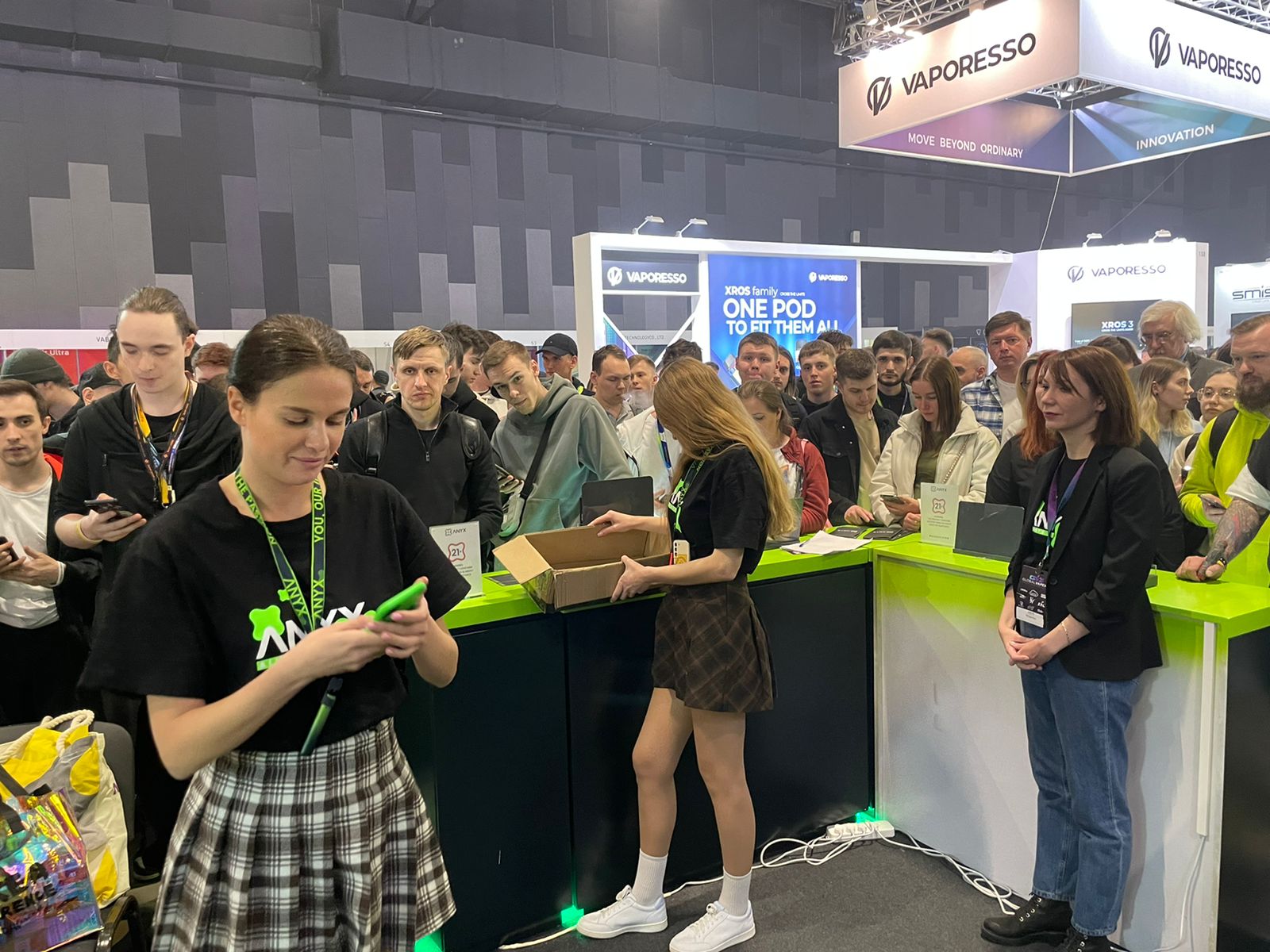 One of the main trends that emerged from the Moscow Vape Expo was the increasing popularity of pod systems. Pod systems are small and portable devices that use pre-filled or refillable pods to deliver nicotine or other e-liquids. They are popular among vapers who prefer a discreet and convenient vaping experience. Pod systems also offer a lower entry barrier to new vapers, as they are generally easier to use and require less maintenance than other types of devices.
ANYX has recognized the growing demand for pod systems and has been investing in the development of new products to meet this demand. The company's latest product, the ANYX Max, is a pod system that features a sleek and compact design, long battery life, and a wide range of flavors. The ANYX Max was one of the most popular products at the Moscow Vape Expo, and many visitors expressed interest in purchasing it.
Another trend that was evident at the Moscow Vape Expo was the increasing focus on safety and quality in the vaping industry. With the rise in popularity of vaping, there has been growing concern about the safety and health risks associated with vaping. As a result, many manufacturers and industry players are investing in research and development to ensure that their products are safe and of high quality.
ANYX has always prioritized safety and quality in its products. The company uses only high-quality materials and ingredients in its e-liquids and devices, and adheres to strict safety standards and regulations. At the Moscow Vape Expo, ANYX showcased its commitment to safety and quality by providing visitors with detailed information about its products, manufacturing processes, and safety standards.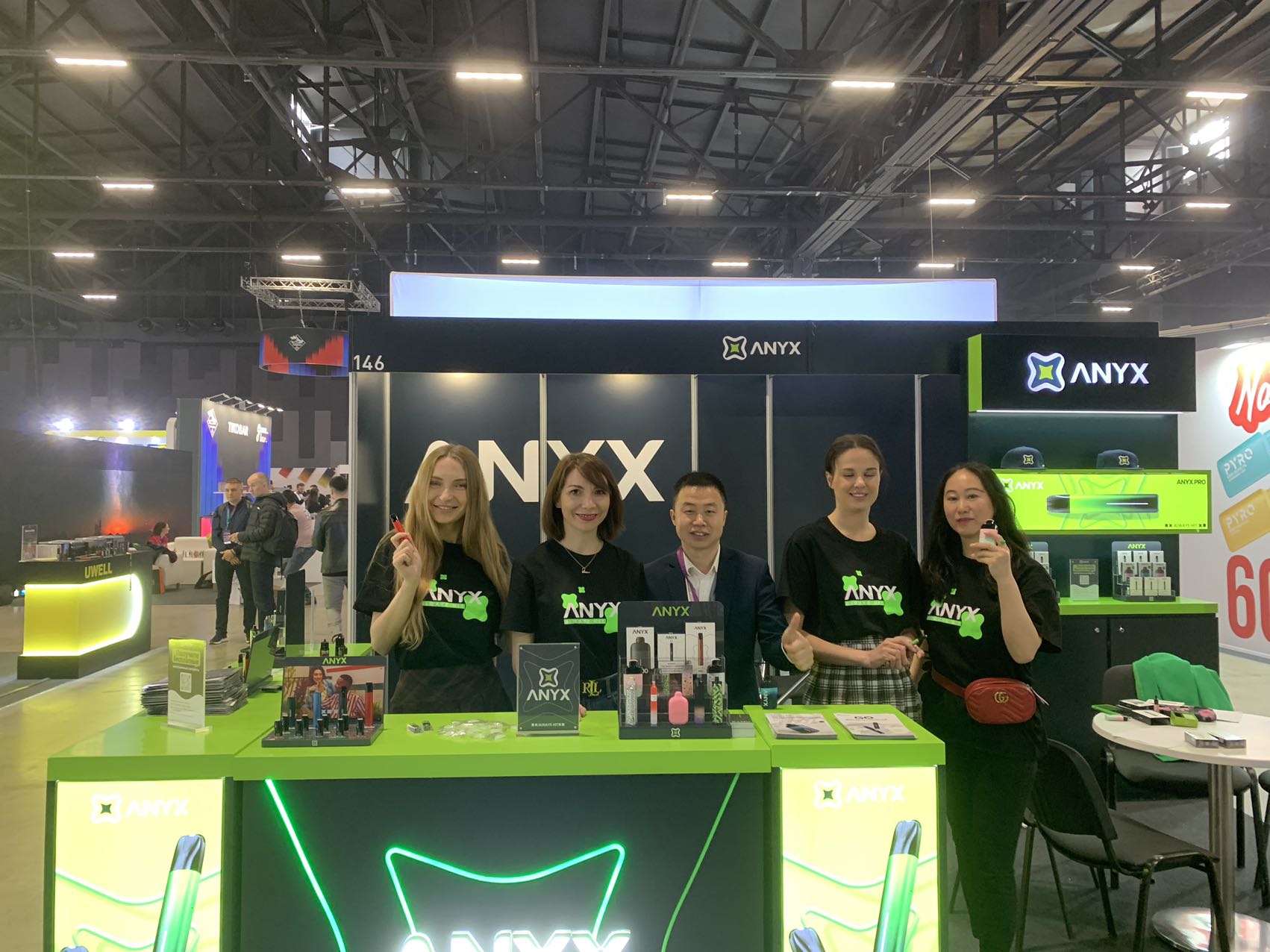 The Moscow Vape Expo was also an opportunity for ANYX to connect with its customers and fans. The company organized several events and activities at its booth, including product demonstrations, giveaways, and contests. These events provided visitors with a chance to interact with ANYX's products and representatives, and also gave them an opportunity to win prizes and rewards.
Overall, the Moscow Vape Expo was a success for ANYX. The event provided the company with valuable insights into the latest trends and challenges facing the vaping industry